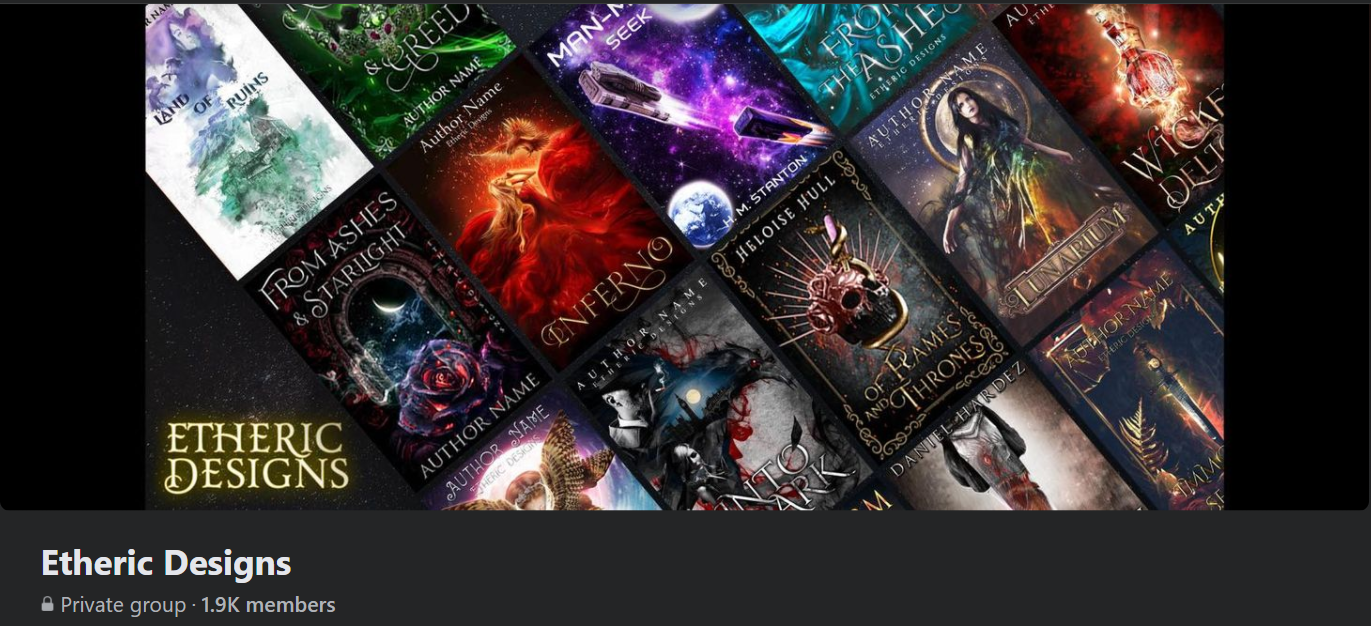 WELCOME TO ETHERIC DESIGNS 
A few notes:
Etheric 720 Designs
exists for authors who wish to check out our $20-70 covers.
We're available for bookings at two weeks' notice for custom header-breaks and for cover designs.
All currently available interior illustrations and covers are here (updated weekly):
https://drive.google.com/…/1L39YGICYZ7XRGN2cEjOXY3J5x2y…
Our first priority is your comfort (within what we can provide), so we're flexible with payment plans but advance deposits are now mandatory.
All of the interior illustrations (header-break designs) you buy or order INCLUDE COMMERCIAL COSTS as a bonus. A gift for you beautiful people. 
Keep an eye out for giveaways in the Facebook groups.
We're no longer allowing just headers to be sold due to following complications. Only whole sets.
You are NOT limited to positioning the design in your books the same way we do in our samples. You can rotate them with ease while formatting. 
All text is changeable on the premade covers we post and the 'Etheric Designs' is removed upon delivery. Minor design alterations are possible too.
Comment what sort of premade header-breaks you're looking for!
Heads up—I post a lot of content because I feel like each piece deserves its own appreciative post. 
We have a hashtag
#ethericdesignsbookcovers
 for authors who only wish to browse our book covers.
Our second hashtag
#ethericpublished
is for authors to post pics of our work in print along with a link to purchase their novel.
For crediting us in your published works, you can either use 'Etheric Tales' or 'Etheric Designs.' Both work!
Lastly, ENJOY YOUR STAY! Etheric is here to serve you the best we can. All and any feedback is appreciated too. Thank you!
We finally made a link for all currently available covers & interior designs too. If any design or cover interests you, feel free to email us at etherictales@gmail.com or PM the group admin in the Facebook group.
Interested in our services?